Twenty years after the fall of Saddam Hussein's regime, Christians in Iraq continue to fight for their right to be treated as equal citizens and to live their faith free from persecution. The visit of Pope Francis was a sign of hope in this quest.
Christians once lived in peace and security in Iraq, although this tranquility came at the cost of individual freedoms and the oppression of voices that dared to oppose Saddam Hussein.
The US-led invasion of 2003 overthrew this regime. Instead of ushering in a new era of freedom and democracy, it has led to nearly two decades of instability, pitting Sunnis against Shiites inside the country, with Christians often caught in the middle of the chaos.
The rise of the Islamic State (IS) in 2014 marked the peak of persecution, with hundreds of thousands of Christians forced to flee the land of their ancestors to seek refuge in Iraqi Kurdistan or Western countries. The defeat of the Islamist organization allowed many to return home, but many others remained where they had migrated and the Christian community is now a fraction of what it was at the turn of the century.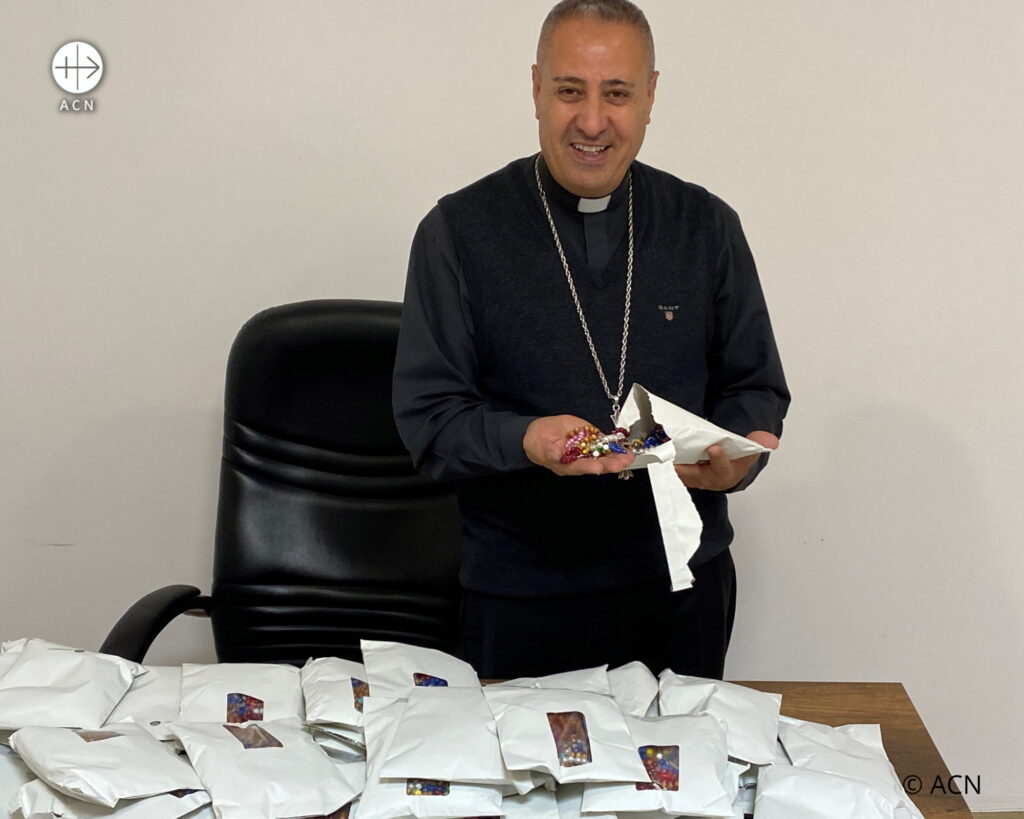 However, Bishop Nathanael Nizar, Archbishop of the Syriac Catholic Church of Iraqi Kurdistan, prefers not to dwell on the past. Looking to the future, he makes his voice heard in favor of equal rights. "We want good relations with the Iraqi government and the government of Iraqi Kurdistan, which are based on respect for human beings. We don't ask for anything special as Christians, we want to be treated as Iraqi citizens, equal to everyone else, no more and no less. We want our human dignity to be respected like that of all other
Iraqis," he told Aid to the Church in Need (ACN).
"What we are asking for is a constitution based on humanity and not on [religious affiliation] or anything else, but on humanity. When you have a constitution based on religion, it means you are going to be treated according to that religion. But that's not what we want. We want to be treated with dignity as Iraqi citizens, because we are inhabitants of this country," he said.
"Remember us. We need you" 
ACN has been involved for a long time in ensuring that Christians have the necessary support to continue their life in Iraq. When the Islamic State took over Mosul in 2014, ACN provided emergency aid to settle refugees in Kurdistan, then when possible, organized a campaign to rebuild houses in Christian communities in order to so they can go home. In 2022 alone, ACN set up a scholarship program for the Catholic University of Erbil, completed the restoration of the church and a monastery in Batnaya , helped reopen a school and a church in the Christian town of Qaraqosh and fundeda gathering of young Christians in Ankawa .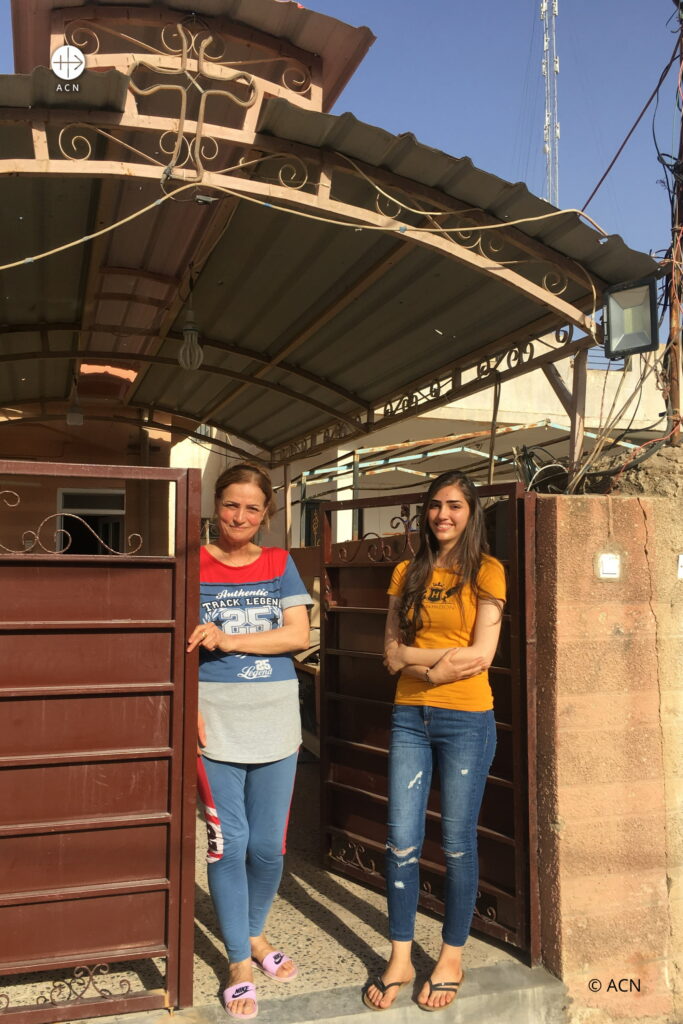 "Without ACN, our situation would be different today," said Bishop Nizar. "ACN has played a crucial role in helping to provide Christians with a good standard of living, restoring homes, churches, monasteries and supporting other types of activities that can help Christians stay healthy. In Iraq. the pontifical charity has done a remarkable job and I am sure it will continue to do so in the future."
Thanking all the benefactors who made this possible, Bishop Nizar asks Christians around the world to continue to remember their Iraqi brothers. "We want the ACN to continue its work in Iraq, because we still need help. Iraq is not yet completely restored, the Christian communities are not yet completely restored. Please, no matter how many people are here, remember that there are Christians in Iraq and they need you, and with your help they can resume the course of their lives and continue to try to live safely in this region. "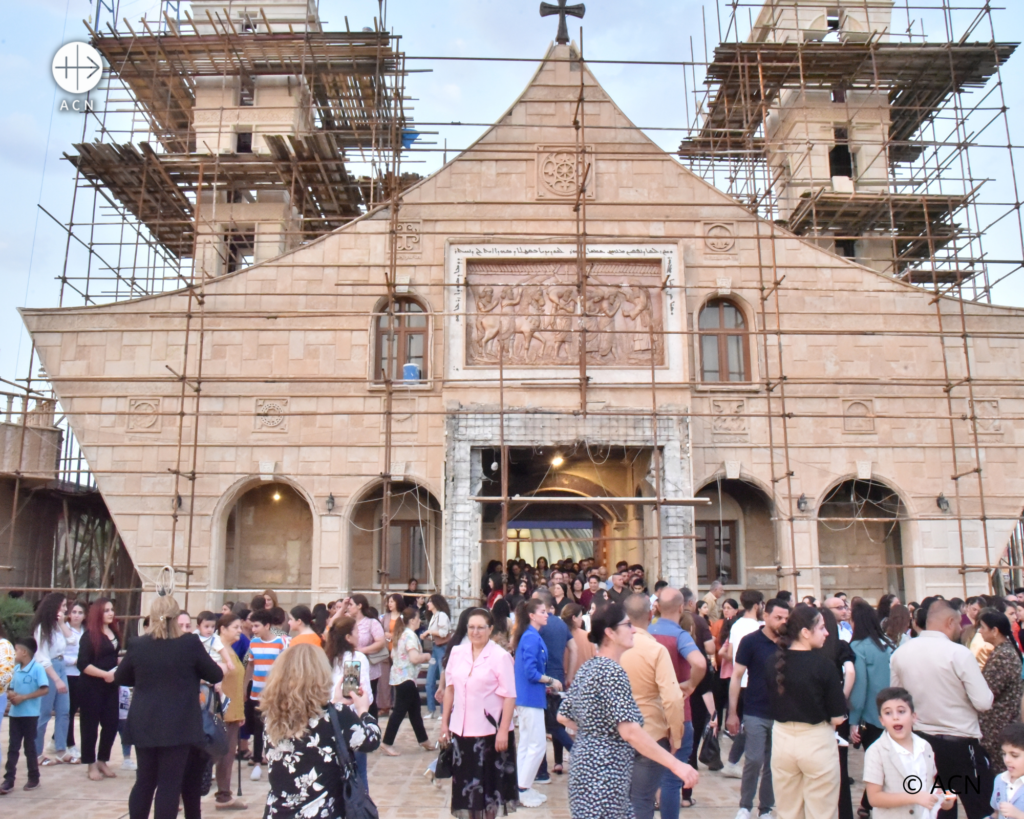 Seeds of hope
The visit of Pope Francis in March 2021 was an important milestone in this ongoing effort to maintain the Christian presence in Iraq. Bishop Nathanael, who is from Qaraqosh, says the effects of the papal trip continue to resonate.
"He left us, but he sowed hope in our hearts. The visit of our Holy Father first made us feel that we are not forgotten by the Catholic Church, and in particular by Pope Francis, and then gave us hope. It was a sign of joy and hope for the whole community. This hope is still in our hearts, and we live with it for the future. »